Promotions
Happy Holidays from Free Bingo Canada!
Boxing Day Deals!
Spend some holiday time with all your friends at Free Bingo Canada.
On Boxing Day Saturday December 26th and Sunday December 27th you will receive 75% MORE credits on purchased credits.
Free Bingo Canada knows that this year was very tough on everyone, and we would like to thank everyone for their support. We are looking forward to things turning around in 2021.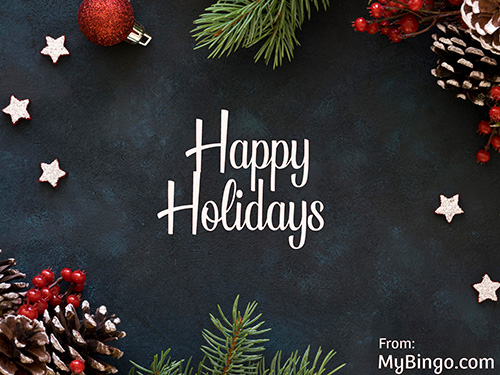 Click here to redeem your coupon code
Check your email for your unique coupon code to redeem earned credits! If you didn't receive your email, you can find your coupon code at our scratch ticket page: https://www.freebingo.ca/holiday-scratch-ticket/
---
Holiday Bingo Room
Until the beginning of 2021, Free Bingo Canada has opened up a bingo room called Holiday 75 Ball. You will be able to enjoy many holiday themed 75 ball patterns such as Santa Hat, Snow Flake, Stocking, Ornament, and many more.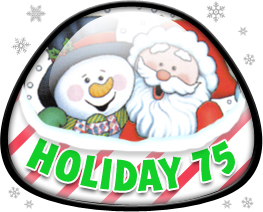 Click above view the bingo rooms
Happy Hour games at 12:00 EST will be 5 credits each to give bigger jackpots for everyone during that hour.
The bingo leaderboard and in game auto-buy will be available to all players and there will be free games randomly throughout the day!
We have also activated Card Offers on the Jackpot games in the Holiday room. All users will get an offer of a free card when they buy 6 cards. VIP Users will be treated with even better card offers. (Note: cards must be purchased together)

As you may be aware, older versions of software that are using Adobe Flash will no longer be supported after December 2020. In order to continue to deliver new features we have released our new bingo platform. Promotional rooms are only accessible in the current version of the Bingo software and are NOT accessible from Classic Mode